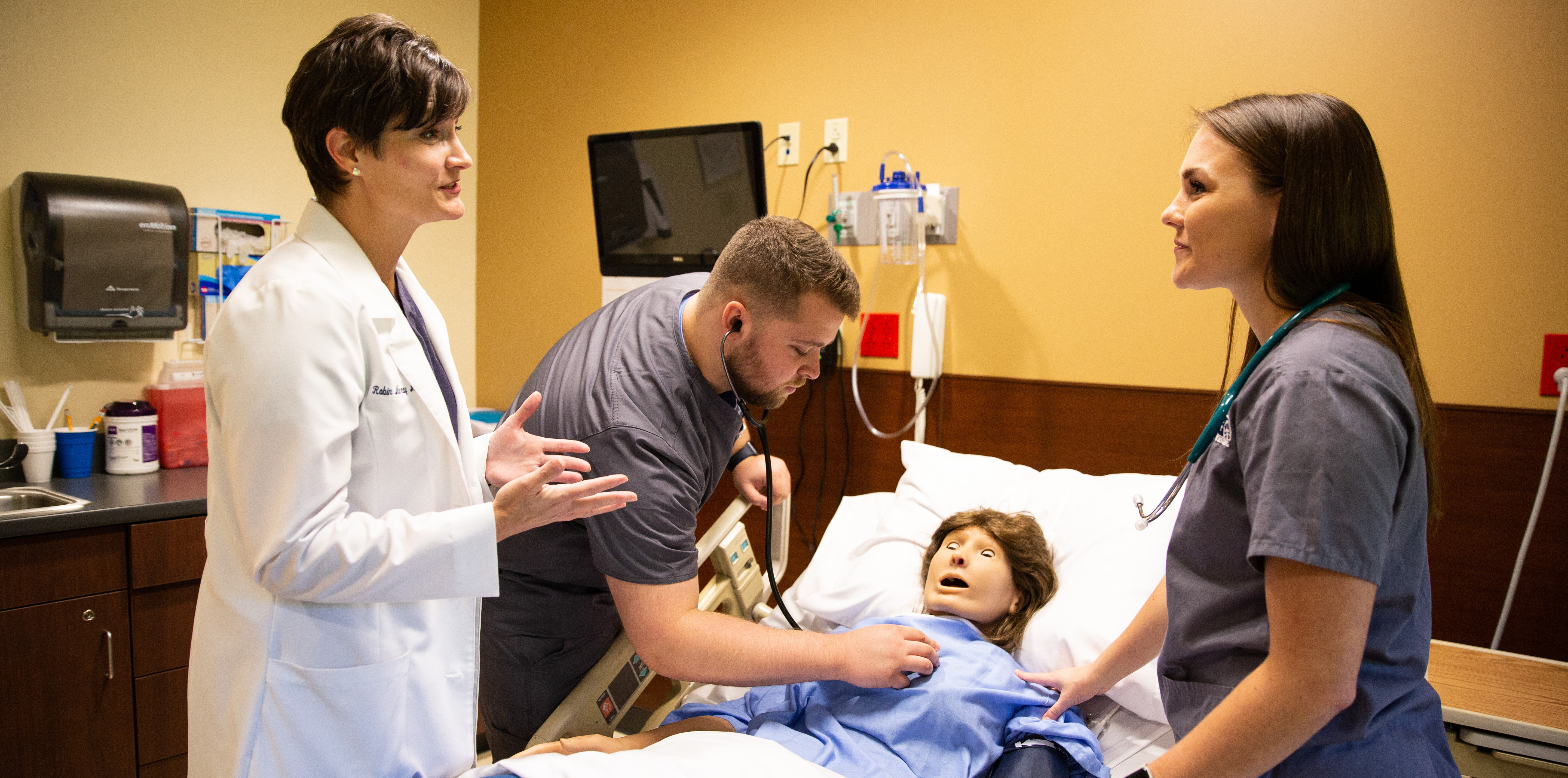 Accelerated Bachelor of Science in Nursing
- Program Length: 12 months
- Next Start Date: June 27, 2022
- Clinical Hours: 787
- Cost Per Credit Hour: $560
- Priority Admission Date: February 1, 2022
- Completed Application by May 1, 2022
- 3.2 minimum GPA
- Prerequisite courses
- NO bachelor's degree required
- NO nursing experience required
- TEAS pre-entrance exam NOT required
- "B" or better on all science courses, completed within 7 years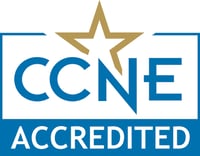 The baccalaureate degree program in nursing at Missouri Baptist University is accredited by the Commission on Collegiate Nursing Education
Earn your degree in just 12 months –
NO

Bachelor's degree

req

uired.
MBU's Accelerated Bachelor of Science in Nursing (ABSN) program is your fast track to building a new and fulfilling career in the growing field of nursing—and in just one year. This program will fully prepare you to take the National Council Licensure Examination (NCLEX®), positioning you to enter the in-demand nursing workforce as soon as you graduate.
MBU's Accelerated BSN, a full-time intensive program lo

cated in MBU's School of Nursing in West St. Louis County, will prepare you to enter

the nursing workforce in just 12 months, making it among the

fastest BSN tracks

in the St. Louis region

.

As the only evangelical Christian University in St. Louis, MBU's School of nursing aims to intersect innovative preparation with Christian perspectives, integrating personal faith in the practice of nursing while serving in a global and culturally diverse society.

The MBU ABSN is one of the

most affordable in the bi-

state area.

The one-year program costs $39,600, which includes tuition, all fees

and a new Apple iPad.

100% of graduates have had jobs in the nursing industry upon graduation. 85% NCLEX Pass Rate in 2021
Is the ABSN program a good fit for you?
MBU's Accelerated BSN is a rigorous full-time program. It is highly advised that students do not hold a full-time job while pursing the program.
MBU's Accelerated BSN is designed for students who are motivated to enter the workforce as quickly as possible. The nursing shortage has been amplified with the impact of COVID-19, our program seeks to provide an avenue to prepare students using the same level of innovation and excellence as our traditional BSN program, but in the quickest manner possible.
Is an Accelerated BSN worth it?
Deciding to go back to school is a big decision. After all, going back to school is an investment of your money, time, and you want make sure that investment pays off. According to the Bureau of Labor Statistics, the annual mean wage for registered nurses in Missouri is $65,900; meanwhile, registered nurses in the 75th percentile are making $78,290 a year.*
The demand for registered nurses continues to be on the upside. By 2024, the RN workforce is expected to grow by 16 percent, adding an estimated 649,100 new nursing jobs. In Missouri, the RN Vacancy is 12 percent and 11.2 percent in the St. Louis region.**
MBU's Accelerated BSN program is designed to prepare you with the skills and knowledge you need to pass the National Council Licensure Examination (NCLEX®) and kickstart your career in the fulfilling field of nursing.
* Bureau of Labor Statistics
**Missouri Hospital Association (MHA) Annual Workforce Report
Meet Your Admissions Counselors